"On the day Bo Diddley died, as the sun sets on a hidden location, the blues seeps out of a weathered tin building. Up the wooden stairs, through the screen door and in the corner of the screened-in porch stands an old fiberglass coin-operated kid's ride resembling a helicopter. It's also the building's namesake.  Slide open the heavy wooden door of the old Texaco warehouse and step inside – The Whirlybird."

– Reese Fuller, journalist/author
---
The Revelers Annual Lundi Gras Blowout at the Whirlybird

And after Lundi Gras they are off to Jazz Fest.
Not much needs to be explained about the Revelers at "The Bird." Lundi Gras at the Bird with the Revelers throwing it down is the stuff legends are made of. . . "Enter at own risk" – Management
From American Songwriter – The Craft of Music, by Tina Benitez-Eves
"No one sounds like The Revelers—literally. Fully steeped in French Cajun music and culture, each of the five members have a deep knowledge of Louisiana music, shuffling together traditional, guitar- and accordion-led Zydeco, swamp pop rhythm and blues, and some old-school Louisiana jazz and dance hall music. On third album, The End of the River, The Revelers reveal a bigger picture of true Cajun music and find something closer to their true sound, dashing in honky-tonk, folk, and Americana into some kind of sticky (and good) jambalaya.
Formed in Lafayette, LA 10 years ago, the band has led the pack with its fusion of Cajun-rooted music, following their self titled debut in 2012 and follow up, 2015's Get Ready, which also earned them a Best Regional Roots Music Grammy nomination in 2016.
In many ways, The End of the River is the band's "arrival" record, says arranger and saxophonist Chris Miller. Sticking to traditional Cajun French lyrics on five of the 11 tracks, the band kicks off with title track "Au Bout de la Rivière (At the End of the River)" through "Pendant, J'suis Loin de Toi (While I Am Far From You)," or romantic closer "La Bague Diamant (The Diamond Ring")," returning to English on slow dancers "She's a Woman" and "You're Not To Blame." 
The Revelers—guitarist Chas Justus, jazz bassist Trey Boudreaux, fiddler Daniel Coolik, accordionist Blake Miller, drummer Glenn Fields, and Miller—literally live, breath, play (and eat) everything Cajun, claiming to live by the culture's "holy trinity" of all-night dancing, great food, and hot music. It's only fitting that the video for new single "Who Who, Yea You" was performed at the annual Blackpot Camp, a two-day festival of Cajun music and food in Eunice, LA.
Written by Coolik, the idea for "Who" came after listening to James Brown and other call-and-response songs of the '60s as the band was searching for a good hook to repeat, Miller tells American Songwriter. "This song was written as a throwback to the glory days of Chess and King," says Miller. "The story isn't much, just about someone talking about how great their girlfriend is. She dances in her own way and looks good doing it."
Lighthearted, "Who" isn't dripping in any mushy love story or heartbreak. Instead, it captures a more carefree time, like a night at the dance some time in the '50s or '60s. "[It's] definitely not a 'smart' song," says Miller. "But sometimes you don't need to be smart, sometimes you just need to have fun."
The Revelers have asked Preston Frank to join them – ain't nothing but a party, Y'all!
---
Mary Flower at The Bird on Valentine's evening, Feb. 14th, 2020
 Christy and I first heard Mary on NPR when we lived in California, and then, we had the pleasure of meeting Mary and hearing her perform at the Augusta Heritage Center in Elkins, WV where she was an instructor for their culturally famous "Guitar Week".
What a treat we have in store for us at The Whirlybird on Valentines evening, Friday, Feb 14th.
"A national treasure in your own back yard." -Jorma Kaukonen
"Flower is a renowned guitar instructor, teaching at music camps and festivals, offering lessons via Skype, and frequently crafting articles and tips as a regular contributor to Acoustic Guitar. But she cannot be narrowly defined. Livin' with the Blues Again showcases her talents as a complete artist, deeply versed in an array of vernacular styles for which she demonstrates an abiding love that underlies her quietly jaw-dropping technique. She may not sing with the soulful grit and urgency of Rory Block, Maria Muldaur, or Bonnie Raitt, but her stylistic range is broader, approaching that of David Bromberg or Ry Cooder. What fun for those who don't know her music to discover her here."
—Acoustic Guitar Magazine
---
Kick off Festival Acadiens et Creole the way we love to do it. . . Thursday, Oct. 10th
 Jesse Lege defines traditional Louisiana dance hall music. His unmistakeable hard driving style of accordion play and his powerful voice will get even the most staid listener up on the dance floor. Whether he is performing with Bayou Brew or his many friends, Jesse can crank up any old tune to something new and very different than you have ever heard before.
Bayou Brew; the band behind Jesse Lége, gives Jesse an incredible rhythm and a bottom line that make his music so danceable. Incredibly talented musicians all, with diverse musical interests, Bayou Brew provides their own unique interpretation of Cajun and Creole classics. One need only listen for a minute to hear the Louisiana influences of the Brew. Their music is deeply rooted in traditional Cajun styles but with a rhythm and beat demanded by patrons in dance halls in Louisiana and Texas.
Jace Goulas and Reed Patin, the hot young Cajun musicians everyone is talking about, open for Jesse & Bayou Brew with a hot set (The Whirlybird is so happy to have these guys, because it's a school night).
Sponsored by The Whirlybird Society and Fan Club
This is a BYOB event – bring your own beverages
Bring cash for food.
Never been to the Whirlybird? Get your tickets and email Jim at thewhirlybird@gmail.com for the secret directions
---
Th Oct 17th
– Blake Miller & The Old Fashion Aces –
– Steam Machine –
Blake Miller & the Old Fashioned Aces are breathing new life into an old sound. It's traditional Cajun music in a traditional setting, but more than that, it's a powerhouse trio having fun. Whether they appear as an acoustic trio or a full electric band, finer musicians playing Cajun music cannot be found. In a world where it seems everyone is continually stretching the boundaries of Louisiana French music, the Aces nest comfortably inside the well worn tracks of Cajun Music. From old fiddle tunes, to classic dance floor packers, to bilingual country classics, their music is comfort food for the Cajun music fan.
Joining is Steam Machine, with the Old Fashioned Aces' fiddler, AJ Srubas, taking the lead.
"Steam Machine represents the exciting frontier where old-time string band meets bluegrass. The tunes come from the fiddlers most influencing the current generation of players, and fiddler AJ Srubas gets his elbow into every note. Banjo, bass and guitar follow AJ through every crooked tune, and the group dusts off old songs and plays individualistic versions that will serve as reference points for bands to follow. The outcome of Steam Machine's relentless attention to detail is a highly polished performance style that is simultaneously rustic and sophisticated." — Phil Nusbaum, Bluegrass Saturday Morning, KBEM-FM
---
YOU WON'T BELIEVE THE LINEUP!  Another year, another Throw Down… Come and be a part of 2019's ultimate battle pitting our most beloved bands of Southern Louisiana against each other at The Whirlybird! The eve of Blackpot Camp has a very satisfying tradition of gathering at The Whirlybird before we enter into the week long events that is Blackpot Festival. And for these rounds of the 2019 Throw Down, we have a most stellar line-up – one that is sure to have all the judges and fans and bands clamoring for just one more round, one more round, one more round!
This year, there will be NO BYOB, instead we are teaming up with Louisiana Folk Roots of Lafayette who will be at the bar, selling drinks for our 2019 Throw Down, and all proceeds will go to scholarships for future students who will participate at LFR's Kids' Camp. Give them a look if you haven't heard about them before! https://www.lafolkroots.org
And of course, food will be on site! We have Jolie Meaux of Porch, Wine & Gravy with us this year, and her food will knock anyone's socks off! A snack, a dinner plate, a bite that will indeed having you coming back for more! Check out some of her amazing and delectable recipes! https://www.porchwineandgravy.com
Okay, so now… the deets!
2019 THROW DOWN – Pre-Blackpot Camp and Festival
at THE WHIRLYBIRD (the South's Premiere Underground Honky Tonk)
(purchase tickets for secret directions)
5:30 PM doors open, 6 PM music begins
PURCHASE PRE-SALE TICKETS HERE:
Remember his is NOT A BYOB event.
Bring cash for bar and food!
THE CONTENDERS:
BONSOIR, CATIN TRIO: Since Bonsoir, Catin burst upon the folk music scene in 2005, they have been rocking Louisiana dancehalls and festivals with their fresh Cajun sound that is a unique blend of ancient ballads, dancehall era gems, swamp pop stylings, and rock n' roll blues. The Bonsoir, Catin sound rides a wave rhythm, a pulse, an under the skin sensation, a heartbeat. http://www.bonsoircatin.com
JACKSON & THE JANKS: Jackson and the Janks are a New Orleans based rock and roll and rhythm and blues garage gospel band. Bass sax holding it down and sacred steel lifting you up. https://www.facebook.com/Jackson-and-the-Janks-259146834610261/
DIRK POWELL: Dirk's soulful and emotionally fearless music has carried him to a unique place in today's musical landscape — one where tradition, innovation, and inspiration meet without borders. His combination of rural roots and formal training make him a unique force in the world of music. Dirk's bonds with Louisiana and with the mountains of Kentucky are unmistakable – but so is his far-reaching vision and ability to translate the essence of tradition to audiences who need the timeless and sustaining messages that tradition brings. http://www.dirkpowell.org
JOHNNY NICHOLAS: Make no mistake: Johnny Nicholas knows from the blues. His credentials? Impeccable. Conviction? Immeasurable. And chops? If an instrument's got strings, keys, or reeds, rest assured he can play the hell out of it. He's also a consummate songwriter and no slouch of a singer, either, blessed with a warm, toasty growl of a voice that can roll from rumble to croon and back again with seductive ease. In the words of kindred musical spirit Marcia Ball, he "writes instant classics and sings them to break your heart and rock your soul," while no less of an authority than the late, great B.B. King once observed, "[Johnny] learned from some of the same guys I did and he sings and plays the real down-home blues." A lot of those "same guys," in fact, welcomed a young Johnny Nicholas into their homes, treating him not just as a wide-eyed acolyte of the blues, but as one of their own: "They took me in because they thought a lot more of me than I thought they did, obviously," he marvels today, "but then later on I realized that I just have this gift, you know? I can reach deep down in those blues and get way down to the bottom like those guys. And they treated me like family." http://johnnynicholasblues.com
STEVE RILEY & THE MAMOU PLAYBOYS: Steve Riley and the Mamou Playboys began thirty years ago with a reputation for excellence. Their stunningly clean and cohesive performance of Cajun French music from the backwaters of Southwest Louisiana propelled them into the world music limelight early on, and by their third release, Trace of Time, had garnered them a Grammy nomination in the worldwide field of traditional folk music, another in 2004 for Bon Reve, in 2009 for Live at the New Orleans Jazz & Heritage Festival and again in 2011 for their release, Grand Isle. From the day they started, they have gone from strength to strength. Never before in Cajun music has a comparable wealth of skills been brought to the same table. When all that heart and all that skill focus on the revelry of a hot two-step, then turn on a dime and deliver an a cappella ballad, then play something that sounds like Howlin' Wolf fell in lust with a Creole girl, you've found the most Cajun music you can find in any one spot. You've found Steve Riley and the Mamou Playboys. http://www.mamouplayboys.com/
Blues in June (Sat the 22nd)
Did you catch the blues at the Pre-Black Pot Camp Throw-down with Grant and Dirk and Daniel and Corey?  This time we have the amazing Rich Del Grosso from Houston joining the group.  We got the blues at The Whirlybird, but you will be happy about it.
We have been told many times that The Whirlybird is so much more than just a place for "let your hair down" parties.  It is a premiere "listening room" with clear and intimate acoustics.  We love to dance – YES – but sometimes it is such a pleasure to relax and listen, and let the artists take us away to unexplored territories in our minds and hearts.  If the moment warrants, open your ears and hearts to these amazing artists in new ways.  Listen to their creative messages and feel what they are offering us in the moment.  You will not be disappointed.  The Whirlybird is about feeling creative magic.  And, if you want to dance – dance your heart out and from your soul like no one is watching.
---
The Mammals
Saturday, June 1st – 7 pm
The Mammals (Opening the show – Dirk and Emelia Powell) at The Whirlybird – Oh, Baby, we are excited to have some of our favorite people on the planet bring their special talent to the Whirlybird. These guys are vibrating to the primordial sound that connects human spirits.
A concert by The Mammals is healing and inspirational. It's not only the magic of their combined voices; Ruth Ungar's remarkably soulful grace and Mike Merenda's hushed and intimate ease, it's also the lyrics themselves that strike deep and spark smiles. Nominated for Song of the Year at the International Folk Music Awards, the title track of their 2018 album Sunshiner is an instant full-room sing-along, with a chorus that honors the past while envisioning a bright future of green energy, and good, positive human collaboration.
The band's quintet lineup features dynamic drummer Konrad Meissner and a rotating inner circle of their favorite bass and organ/piano players. The Mammals joke that they're "too folk for the rock show" and "too rock for the folk show" but in reality they hit the critical emotional and sonic touchstones of both. Their performances are propelled forward buy just the right amount of guitar grit, soothing harmony, barn-burning fiddle, retro grooves, and storytelling savvy.
Also,  Opening for The Mammals are Dirk and Emelia Powell.  What a treat we have in store.  This is a roots music family and community event with artists at the highest level of American roots music talent – a very special experience indeed.
---
The Redwine Jazz Band performed extensively in the Washington, DC region from 2003 until 2016, when band leader, Ben Redwine, relocated to Covington, Louisiana.  He's putting the band back together for a Louisiana tour, performing in New Orleans, the underground marvel – The Whirlybird, Baton Rouge, and Covington!  The band will perform jazz standards and original compositions, presenting a wide array of music from all six of their professional CD and DVD output, including bossa nova, traditional jazz, and American "hokum".  In addition to performing impressive music, the band incorporates historical facts and entertaining repartee—ensuring an enjoyable evening for everyone! 


Christy and I have been friends of Tom Mitchell for many years.  We are so excited to have Tom here since he is touring with his jazz buddies, Ben Redwine and John Previti.  Y'all, Ben and his lovely wife came to The Lundi Gras party and saw the Bird in a peak frenzy of fun.  We look forward to meeting John and experiencing the magic of The Redwine Jazz Band.
Ben Redwine performs frequently with the LPO, the Baton Rouge Symphony, and performs jazz concerts throughout Louisiana.  He retired from the US Naval Academy Band in 2014, and has taught music at two major universities.  Ben has been a featured soloist on four continents.  John Previti performed with Danny Gatton for two decades, and is the East Coast's premiere jazz and R and B bassist. Tom Mitchell is a hard swinging jazz guitarist, performing extensively in the Washington, DC region, was a member of Dan Hicks and his Hot Licks, and has recorded albums and movie sound tracks with Ann Savoy from Eunice, Louisiana. 
There will be food for sale – this is a BYOB event
---
Saturday, February 23rd 8pm-until
Albanie Falletta, New Orleans guitarist, vocalist, and bandleader has assembled a formidable group of New Orleans musicians to traverse the fearsome swamp-riddled highways that lead to the Whirlybird and will join forces with the mighty Paul Anastasio for a night of hot jazz, dancing, and extreme merriment. We sincerely hope you can make it out to hear some excellent musicians, and shake a leg like only you can do.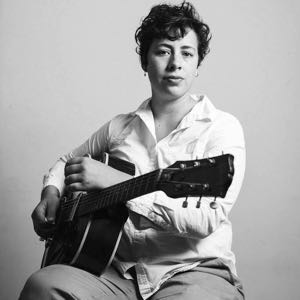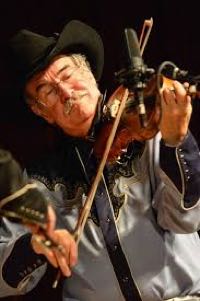 Joining Albanie and Paul, our very own, Sabra Guzmán.  Sabra Guzmán has always been drawn to the rawness and DIY stylings of traditional roots music.  After moving to the Blue Ridge mountains of Virginia, she co-founded the award winning old-time band Old Sledge with Chance McCoy (Old Crow Medicine Show) in 2009, and received a coveted first place blue ribbon for Traditional Old Time band at the Clifftop Appalachian Stringband Festival. Upon deciding to move to Lafayette Louisiana in 2015 after having visited for the last ten years, Sabra immediately became involved in the music & art scene of Southwest Louisiana.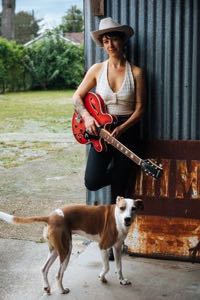 ---
– "If there's any one musician who truly personifies that always ephemeral definition of Americana music, it's Bill Kirchen." — PopMatters
---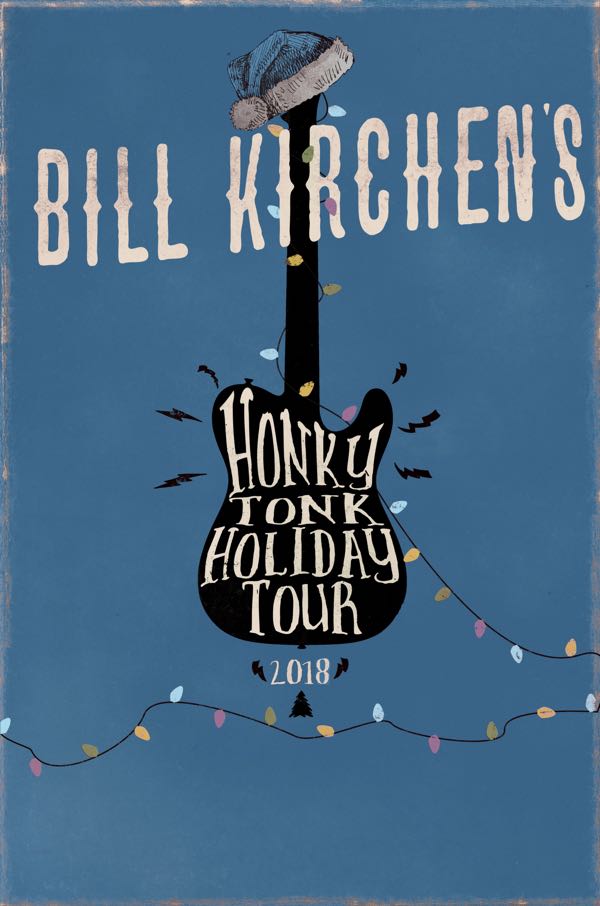 Named a "Titan of the Telecaster" by Guitar Player Magazine, he celebrates a musical tradition that embraces rock 'n' roll, blues and bluegrass, Texas Western swing and California honkytonk. Nick Lowe describes Bill as "… a devastating culmination of the elegant and funky… a really sensational musician, with enormous depth." Bill received his Grammy nomination in 2001. A winner of multiple Wammies over the years, in 2002 he was one of three artists inducted into the Washington D.C. Area Music Association Hall of Fame along with Dave Grohl (Nirvana, Foo Fighters) and John Philip Sousa. Bill is an architect of what is now known as Roots Rock 'n' Roll and Americana, and still continues to be one of its most active proponents, playing, writing and performing throughout the world.
The Whirlybird considers Bill Kirchen a cultura treasure: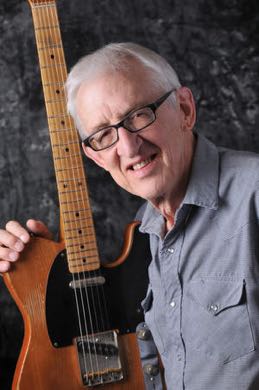 In demand on the lecture circuit, he has spoken at the Smithsonian Institution in Washington, DC as part of the "Electrified, Amplified and Deified – The Electric Guitar" exhibition and at Rensselaer Polytechnic Institute in Troy, New York. He was interviewed on the national TV special "Yesterday and Today: Honky Tonk & Western Swing" at the Broken Spoke in Austin, TX, where he performed along with Hank Thompson, Doug Sahm, Don Walser and more. Bill was a keynote speaker at the International Conference on Elvis Presley in Memphis and currently finds time to lead workshops and instruct at Jorma Kaukonen's Fur Peace Ranch and the Augusta Heritage Center. Justly famous for his indelible Telecaster sound, Bill Kirchen has been everywhere over the span of a 40-plus-year career: he was a founding member of the legendary Commander Cody and his Lost Planet Airmen; he released eight critically acclaimed solo albums; he toured internationally with Nick Lowe and has performed with Doug Sahm, Gene Vincent, Elvis Costello, Dan Hicks, Emmylou Harris, Bruce Hornsby and Link Wray.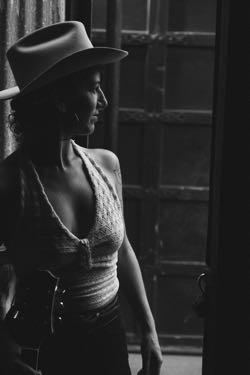 Sabra and The Get Rights is a band reminiscent of the days when Hank Williams' injected some blues into his country soul, harkening back to the 1950s when honky tonk bands made sure the dance floor was full and pumping. If you are aware that the great and late Ray Price invented the shuffle beat, then you will love Sabra & the Get Rights. If your tapping toes inevitably lead you to kick up your heels on the dance floor if the right band is on the stage, then you will love Sabra & the Get Rights. If you enjoy the music of Dwight Yoakam, Milton Brown and His Musical Brownies, Loretta Lynn, The Mavericks, Dolly Parton, George Jones and Wanda Jackson, then you will love Sabra & the Get Rights.
---
Scott Ainslie Acoustic Blues/Slide Guitar Workshop at The Whirlybird
An experienced teacher and performer, Ainslie transcribed all of Delta Blues legend Robert Johnson's music and published, "Robert Johnson/At The Crossroads" with Hal Leonard in 1992. His instructional DVD on Johnson's music was first released in 1997.
Ainslie has taught at Augusta Heritage Center's Blues Week, The Swannanoa Gathering, The Summer Acoustic Music Week, Common Ground on the Hill, and the EuroBlues Week at Northampton University in the United Kingdom.
"I've been teaching these techniques to groups of guitarists in workshops for more than 20 years," Ainslie says, "and last year, I woke up one morning and thought – I'm teaching the order of these slide techniques in reverse order. I reworked the presentation order and have had remarkable success in effectively communicating critical details of mastering slide, and getting students to both comprehend and execute the necessary techniques."
You can get a taste of Ainslie's teaching at:  https://www.youtube.com/watch?v=sVUJ4F8-_0A.
By presenting the same techniques in a new order the results – the sounds his students can successfully control – are deeply satisfying:
"I have presented these techniques to groups of students, who–in ninety minutes–surpassed the students I'd had for five days. I know how to teach slide now," Ainslie says. "No one will get out of the workshop unclear about what they have to master and how to develop that mastery."
Ainslie will survey the participants for their interests and experience and teach, not just technique, but the students in the room.
Along with their guitars, students should have a slide that fits securely on their little finger for the second half of the workshop, and are encouraged to bring a sound recording device, a notebook or some paper to take notes.
Information on choosing a slide is posted on Ainslie's Cattail Music website:
http://cattailmusic.com/ForGuitarPlayers/choosing-a-slide.htm
Scott Ainslie – Redwing Blackbird Tour at the Whirlybird
Nearing the end of his eight week circumnavigation of the continental United States, traditional acoustic blues singer and slide guitarist Scott Ainslie will bring his distinctive versions of the music of Mississippi John Hurt, Muddy Waters, Robert Johnson, David Honeyboy Edwards and others, along with select originals, to The Whirlybird on Saturday night, November 10th. Music starts at 8:00 and all are welcome.
"Scott is the kind of musician they don't make anymore–in the mold of the late Pete Seeger–unpretentious, dead serious about his craft, dedicated to preserving traditional American music and instruments, unabashedly faithful to left-liberal values, and so versatile he can make you weep one moment over the story of a dying steel town…and snicker appreciatively the next at a driving Mississippi blues song full of earthy innuendo."    
– Pamela Constable, The Washington Post
---
Pre-Blackpot Camp Throw Down at The Whirlybird – Oct 20  Y'all, it's a tradition at The Whirlybird – 
Oh yes – never been to the Whirlybird?  Purchase your ticket here on Eventbrite and email Jim at thewhirlybird@gmail.com and he will send you the secret directions to South Louisiana's premiere underground honky tonk.  Shhh….
---
Blake Miller and the Old-Fashioned Aces CD Release at The Whirlybird Wed., Oct. 10th
Y'all it is Festivals Acadiens et Creole time!  Here's what Blake and the Old Fashion Aces say, "We finally got AJ to come to Louisiana so we could throw a big bash celebrating the release of our debut album! Come join us the Wednesday before Festivals Acadiens to get the party started!"  And, you bet!  You can join them to kick it off on the right dancing feet.
Blake Miller & the Old Fashioned Aces are breathing new life into an old sound. It's traditional Cajun music in a traditional setting, but more than that, it's a powerhouse trio having fun.  Whether they appear as an acoustic trio or a full electric band, finer musicians playing Cajun music cannot be found. In a world where it seems everyone is continually stretching the boundaries of Louisiana French music, the Aces nest comfortably inside the well worn tracks of Cajun Music. From old fiddle tunes, to classic dance floor packers, to bilingual country classics, their music is comfort food for the Cajun music fan.
AND!!  Bruneaux Miller will be cooking!  Come get you some wonderful….  If you don't know what that means – Bruneaux Miller or come get you some – it is about time you found out.
So, Y'all, get ready to strap it on, Wednesday night, October 10th.  7 PM
Oh yes – never been to the Whirlybird?  Purchase your ticket here on Eventbrite and email Jim at thewhirlybird@gmail.com and he will send you the secret directions to South Louisiana's premiere underground honky tonk.  Shhh….
---
The Rayo Brothers Party
Saturday • Aug 25 • 7 PM 'til 11 PM • food to be announced • BYOB
The Rayo Brothers create an energetic amalgam of original music with influences ranging from bluegrass to blues to outlaw country. Featuring sibling harmonies and a variety of instrumentation, the band puts on a rollicking show that flows from raucous foot-stompers to intimate ballads and everywhere in between. Brothers Daniel and Jesse Reaux hail from a musically prolific family that includes Grammy-winning Cajun bands.
Along with bandmates Lance Kelehan, Jordan Ardoin, and Sarah Jayde Williams, the brothers infuse their old-time roots with rock band enthusiasm and keen songwriting abilities. The Rayo Brothers' 2017 album "Take You for a Drive" is "catchy with a strong songwriting depth that transcends both old-timey and country limitations" (Offbeat Magazine).
Since their inception at a songwriter competition in 2012, the band has played all over the Southern US including New Orleans Jazz Fest, SXSW, Festival Internationale, Caney Folk Festival, Bayou Road Balloon Festival, House of Blues New Orleans, and many more venues across the region.
It's time to party!
---
Saturday • Aug 18 • 7 PM 'til 11 PM • food to be announced • BYOB
Yvette Landry & The Jukes CD Release and Video Shoot
On July 27, 2018, Yvette Landry's new album was released, but, it is South Louisiana 
after all, so there MUST be a party to celebrate the release.  Thus, Yvette got in touch with Jim and Christy at The Whirlybird and a special release party was born.  The Whirlybird is the perfect backdrop for a music video, soooo…
The Project: Louisiana Lovin' is a project recorded by Yvette Landry & The Jukes featuring Roddie Romero.  It grew from a previous recording session where Yvette and Roddie remade the only number one hit to come out of Lafayette, Louisiana. Yvette recapped how it all came about…
"I had a duo gig and my regular guy couldn't be there, so I asked Roddie if he would cover.  He said, 'yes'…And a rehearsal was scheduled.  About 30 minutes into the rehearsal, I asked Roddie if he would sing a few tunes.  (I mean, who wouldn't want to hear Roddie sing?!) His response was, 'Let's do a duet!' I asked what he had in mind and he said, 'I've always wanted to do this song, but I haven't found the right person to do it with.  Let's give it a try.'  And we proceeded to rehearse Dale & Grace's rendition of I'm Leaving It Up To You.  It was magic!  We finished rehearsal, played our gig, did the song, and both left smiling.  A few months later, I was in the studio recording my CD, "Me & T-Coe's Country", and I can't quite remember how it came about, but I got to talking to Eric Adcock, Roddie Romero's keyboard player, and he suggested we record the song.  He suggested recording it at the same studio that Dale and Grace recorded it—La Louisiane Studios.  I asked my rhythm section, Josef Butts and my son Trevor Landry to record with us.  Eric also suggested that we take pictures and video, if nothing else for posterities sake. My budget was small, so I asked one of my students to come to the studio to film.  He brought his brother, and I paid them with a hamburger!  Check out the video…they did a tremendous job!"
Yvette & Roddie's rendition of Dale and Graces, "I'm Leaving It Up To You," became a local hit…not only with area fans, but with Roddie and Yvette as well. The two knew that they needed to record more together. While on a three-week tour of Germany, Yvette and Roddie put their heads together and found an available date. Yvette made a call to Dockside Studios – the hidden, 12 time Grammy Winning studio, gem – in Maurice, Louisiana to see if the studio was available. It was.
So, Y'all, get ready to strap it on, Saturday night, August 18th.  7 PM
---
Monday • Aug 13 • 7 PM 'til 10 PM • food to be announced • BYOB
Jazz Night at The Whirlybird – Organic Trio

Prof. Brian Seeger – Associate Professor of Music, Alvin "Red" Tyler Endowed Professorship, Department of Music/Jazz Studies, University of New Orleans – is collaborating with Christy and Jim at The Whirlybird to produce a very special jazz event on Monday, August 13th, just before Organic Trio's next body of work is recorded and engineered at the famous Multi-Grammy-winning Dockside Studio, Maurice, LA.
Join them for a special night of jazz in one of the most unique and authentic listening rooms in South Louisiana – The Whirlybird.  Come with friends and with your ears and your heart tuned, ready to share a once in a life-time transcendental musical adventure. . .
The Organic Trio's infectious groove, stellar musicianship and compelling compositions, have been flooring fans for seven years across Europe and in the States. They have succeeded in updating the possibilities of the classic Hammond B3-powered format, and even better, they've done it naturally, without any overt effort or artificial ingredients. Sure they swing out and get funky like their honored predecessors, but they also explore the ethereal, the poignant and the bombastic. It's all delivered with enthusiasm, sincerity and, some might say, a fraternal love. Best of all, the Organic Trio has that special 6th sense that only comes when a band of kindred spirits gets to tour together for many years and hundreds of shows.
---
The Malvinas @ The Whirlybird – Sunday Feb 25
– An early, intimate evening of fun & heart 7-10 pm
Potluck – BYOB – Whirlybird style
Y'all, if you have not heard or experienced The Malvinas, you are in for a treat.  With our own local musical genius, Gina Forsyth, in the mix with Lisa Markley and Beth Cahill, The Malvinas have bee
n coming back to play The Whirlybird in it's various incarnations and locations since its inception. What better creative environment to experience their feisty blend of jazz, traditional and folk-pop. With roots all over North America, the Malvinas pull together a broad palette of regional music including: the blues-tinged grooves of the deep South, the spicy Cajun flavours of Louisiana, the Celtic modes of Eastern Canada and the libertarian troubadour tradition of the Lone Star State. Join us for an intimate and fun evening. Bring something to eat and to share – and BYOB.
---
Monday, Feb. 12th, 2018 – LUNDI GRAS
OPELOUSAS HAYRIDE Presents!!
The Revelers, Lundi Gras Party at The Whirlybird
Here they are – AT THE FRIGG'N GRAMMIES, Y'ALL!!
Monday, Feb. 12th, 2018  Y'all, The Revelers and The Whirlybird on Lundi Gras – dreams not only come true – they expand and get better and better. As usual at the 'Bird, somebody'll be cooking and food will be available for purchase. BYOB.
---
Pre-Blackpot Camp Throwdown at the Whirlybird – Tickets
The Whirlybird | Somewhere in South Louisiana
Saturday, October 21, 2017 from 6:00 PM 'til
 Grand Opening for the Whirlybird Fiddle Bar
It's happening! October is here, and so is the big fun we'll be having with friends and loved ones from near and afar! Come and welcome in the Blackpot Camp (Oct 22-26) and Backpot Festival week at The Whirlybird! We have some great instructors coming in to teach, and we want to get them to do some playing, too! On top of it all, we'll have food from Diego Martin-Perez and a percentage of the door will be going towards the disaster relief fund for Puerto Rico.
Grand Opening for the Whirlybird Fiddle Bar (as far as we know, this is the only Fiddle Bar in the world) – "come git you some fiddles – it's a good look'n place….."
SAT OCT 21
6 PM – til we can't throw down no more!
Line-up for the Night!
Miss Rennie Elliot!
Hoot and Holler!
Sabra & The Get Rights
99 Playboys
and more to be announced later this week!
Come out to pass a good time with us, and get into the right mood for Blackpot Week!
As usual at the 'Bird, somebody'll be cooking and food will be available for purchase.
BYOB
---
Oct 1, 2017 – OPELOUSAS HAYRIDE
Sabra & The Get Rights AND Maggie Belle Band
★ Sabra and the Get Rights ★ is a band reminiscent of the days when Hank Williams' injected some blues into his country soul, harkening back to the 1950s when honky tonk bands made sure the dance floor was full and pumping. If you are aware that the great and late Ray Price invented the shuffle beat, then you will love Sabra and the Get Rights. If your tapping toes inevitably lead you to kick up your heels on the dance floor if the right band is on the stage, then you will love Sabra and the Get Rights. If you enjoy the music of Dwight Yoakam, Milton Brown and His Musical Brownies, Loretta Lynn, The Mavericks, Dolly Parton, George Jones and Wanda Jackson, then you will love Sabra and the Get Rights.
Sabra and the Get Rights are made up of accomplished musicians who enjoy each other's talent and company as they all have the desire to give the people what they want. The group includes Sabra Guzmán on guitar and vocals, David Greely on fiddle and vocals, Joel Savoy on electric guitar, Roger Kash on mandolin, Charles Vincent on drums and vocals and Jo Vidrine on upright bass.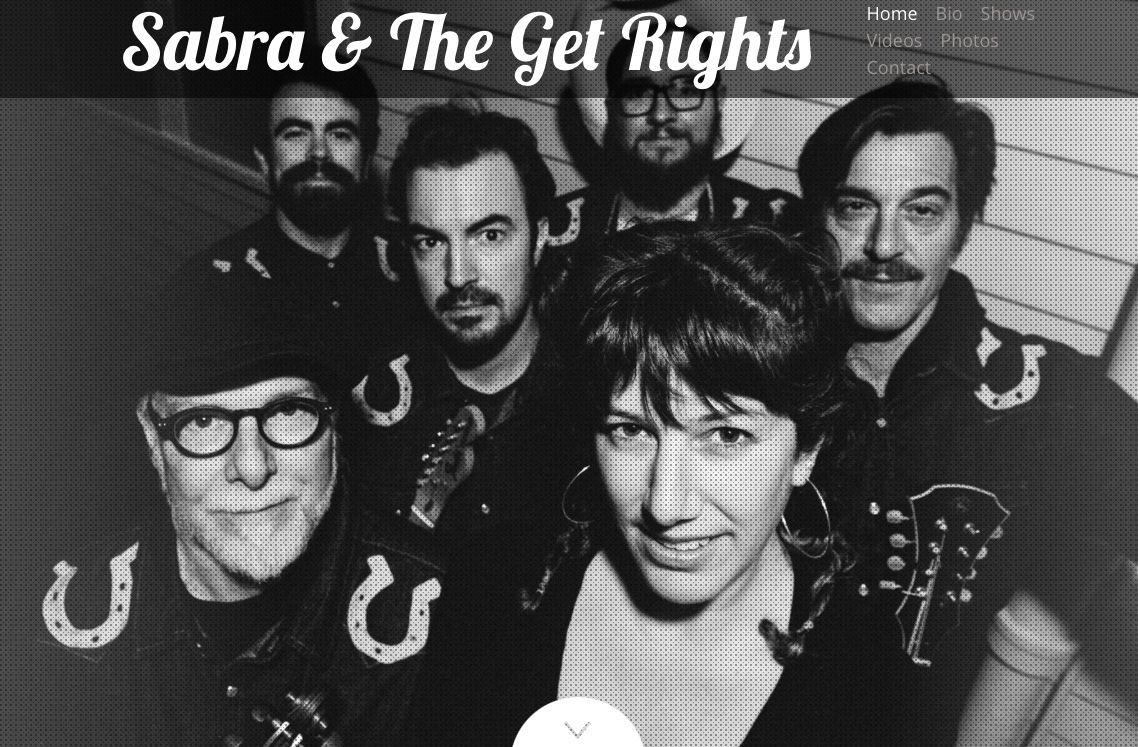 https://sabraandthegetrights.com/
★ Maggie Belle Band ★ Maggie Belle is the product of the New Orleans musical whirlpool – a group of four young musicians who came to the Crescent City from the north, south, east and west, each answering the siren song that beckoned them there. With a sound that has been described as "the rhythm of a J Dilla track and the soulful vocals of an early Grace Slick," Maggie Belle is truly original.  Check out a video clip of this event at The Whirlybird.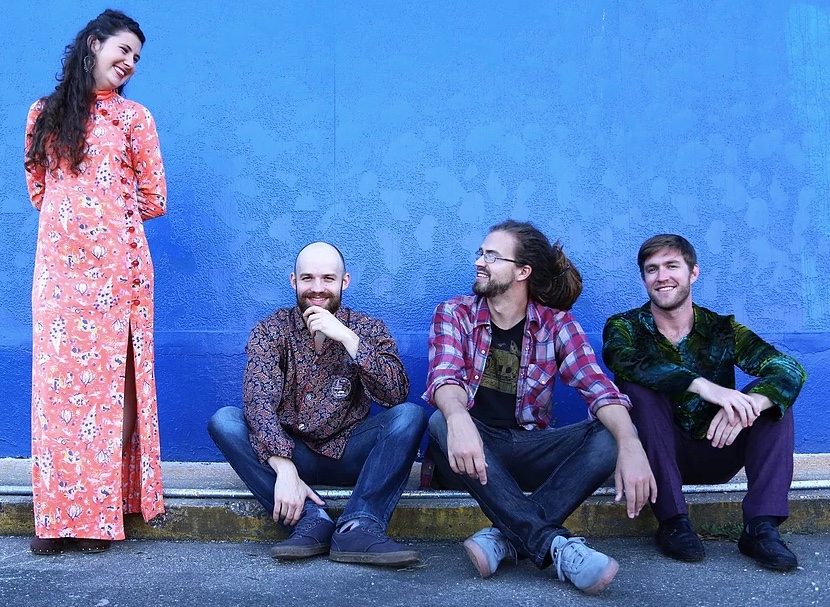 http://www.maggiebelleband.com/
This will be a Whirlybird traditional event, which is,
★ BYOB  ★
★ Doors open for Food and Socializing 6 pm ★
★  Music around 7 pm 'til 11 pm ★
This event was a collaboration between The Whirlybird and Ryan DeJean, musician and KRVS DJ, who created SickBay, which has been described as "carefully curated community-minded house shows and out-of-the-house shows, collaborative record making, artist-focused promotion, and fun times like whoa, supporting and celebrating the alternative creative community of South Louisiana." https://www.facebook.com/sickbay.party/
Food by Scratch Farm Kitchen
Are you a first timer for a Whirlybird collaboration?  Need directions?  Buy your tickets, email Jim and get your secret directions and parking instructions.
---
May 19, 2017 – The Whirlybird Presents OPELOUSAS HAYRIDE
Feufollet & The Deslondes
The young and vibrant Southwest Louisiana band, Feufollet, takes Cajun, honky-tonk, and string-band music as their starting point, and keeps an open mind about where their song craft will lead them. On Two Universes, their first studio album in over five years, Feufollet proves their Cajun roots don't define them as much as propel them forward; whispers of the swamp and its time-honored waltzes trigger a modern and broad musical imagination, one that finds equal expression in blues, old-time, country ballads, rock'n'roll, whatever, all for the sake of the song.
The Deslondes are a
five-piece band from New Orleans. In the time between the release of their self-titled debut and sophomore album, Hurry Home, The Deslondes have toured the world and drawn critical acclaim for their studied and inventive take on New Orleans country and R&B.
Food by the Plate Lunch Playboys (Jo Vidrine and co)
---
The Whirlybird presents OPELOUSAS HAYRIDE – John Lilly House Concert
  Monday, March 27th – Jim Phillips highly recommends Y'all coming to experience John Lilly.
"John Lilly's brand of folk fused with country and Americana is a sure crowd pleaser. He's the only guy I can possibly imagine could write a song about his pocketknife ("This Old Knife") and actually make a very compelling tune out of it. Lilly is highly respected amongst folk, country and old-time musicians all across West Virginia, and when you see his incredibly confident, comfortable and easy style of live performance, it's not difficult to see why."
– Dr. Tim, On-line Entertainment Guide
And NOW – Sabra Guzman is joining John Lilly as a special guest artist for an evening of sweet country music.
The Whirlybird now has AC thanks to about 100 Friends of The Whirlybird, who are the creative community that supports Whirlybird activities.  And, John Lilly's intimate house concert will be the first event to test the new AC, which is also a top notch heating system and dehumidifier.  Jim is coining a new term – "culture in comfort".  This will be a Whirlybird traditional event, which is BYOB and potluck starting at 6 pm with music 7-9 pm.  It is an early event on a week night – easy, easy, easy… fun, fun, fun…  and get home at a reasonable hour.
Bring a covered dish to share, bring your favorite libations and we will socialize the first hour in the comfy environs of The Whirlybird before John kicks off his intimate evening of original, traditional and classic country music.  Jim saw John "wow" the country music-loving fans at the Liberty Theatre in Eunice a few years back.  Not only will you hear and feel the soul of country, you will learn something about the history of country music – John is a genuine lover of country music and has become one of Jim's favorite country music historians.
Check John out here:  JohnLillyMusic and Sabra here:  SabraGuzman.com
See Y'all there.  The Friends of The Whirlybird know the drill.  First-timers, buy your tickets here and then email Jim requesting directions to the underground honky tonk – The Whirlybird.
---
The Whirlybird presents OPELOUSAS HAYRIDE – Honky Tonk Nite
March 11, 2017 – "OPELOUSAS HAYRIDE- a nod to the Louisiana Hayride of old, the series will feature regional front-runners in country-western/honky tonk, Cajun & Creole, Western Swing with occasional national touring acts…stay tuned!"
This first event speaks directly to the heart of every honky tonk and early country loving fan – Blayze Viator in front of the all-star band, Blayze and Saddles!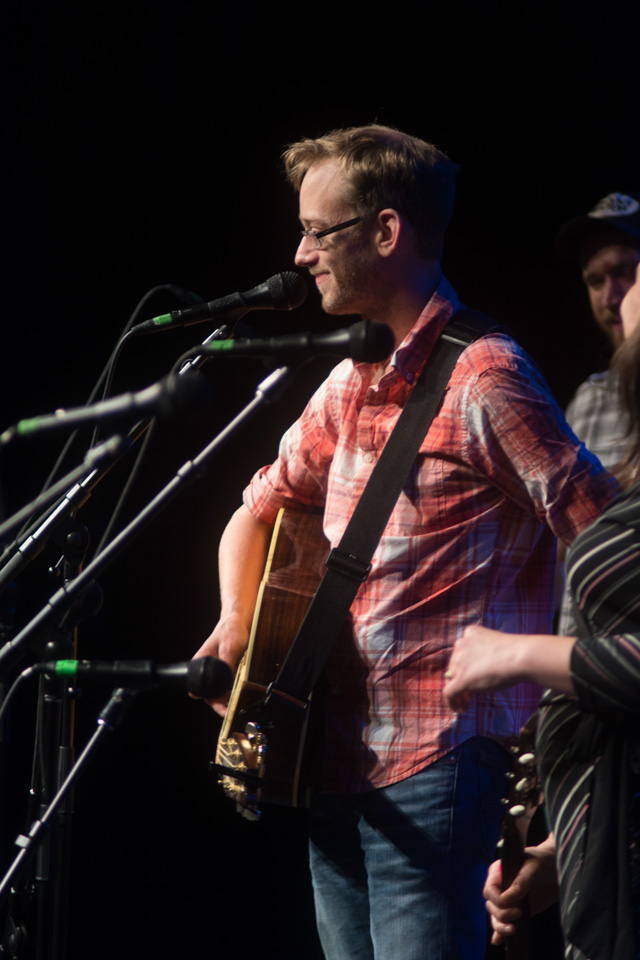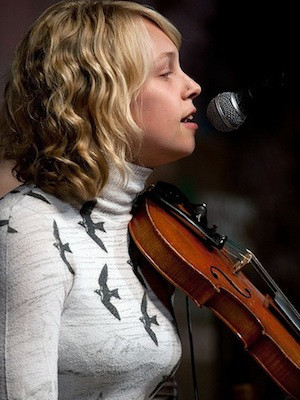 Fast-rising country star Courtney Granger! & special guest star, Kelli Jones-Savoy!
Food and Cash bar by Olympic Grove starts at 7 pm – Music at 8 pm
Ticket here : https://www.eventbrite.com/e/the-whirlybird-presents-opelousas-hayride-honky-tonk-nite-tickets-32385898093
---
The Revelers Lundi Gras Party at The Whirlybird
Here they are – AT THE FRIGG'N GRAMMIES, Y'ALL!!
Monday, Feb. 27th, 2017  Y'all, The Revelers and The Whirlybird on Lundi Gras – dreams do come true. As usual at the 'Bird, somebody'll be cooking and food will be available for purchase. BYOB
---
The Whirlybird Presents Jesse Lege & Albanie Falletta
DANCE PARTY!  It's that time again, folks! October is upon us, and many of our friends and loved ones are coming back to town for so many of the amazing events that are hosted here in SW Louisiana. And like last year, we're throwing another huge party out at The Whirlybird in Opelousas, the night before Blackpot Camp begins!
So get ya dancing shoes ready for some BIG FUN with Jesse Lege & Friends, along with Albanie Falletta and her fellas from New Orleans! Save the date and be there or be square!
SAT OCT 22 •  630 PM • BYOB!
At the Whirlybird
Chef Jared Harner's yummy food at reasonable prices!    BYOB!
JESSE LÉGE is the real deal. Growing up in a rural, pre-electricity home in Gueydan, Louisiana, Jesse spoke Cajun French and learned music from relatives, neighbors, and the family's much-loved battery-powered radio. Today he is one of the most admired Cajun accordionists and vocalists in the world. He has won numerous CFMA (Cajun French Music Association) awards: Traditional Band of the Year, Accordion Player of the Year, Male Vocalist of the Year, Band of the Year, and Song of the Year, and in 1998 he was inducted into the Cajun Music Hall of Fame.   http://www.jesselege.com/
A native of Monroe, Louisiana, ALBANIE FALLETTA was in her formative years exposed to the local music of Louisiana: the sounds of cajun, zydeco, blues and gospel musics at festivals and backyard parties.
Shortly after relocating with her family to San Marcos, Texas at the age of nine, Albanie began taking guitar lessons and developing an interest in acoustic-roots and electric blues, punk rock, and hair metal. Albanie began her love and study of early American Jazz as a freshman in highschool in Wimberley, Texas, when she was exposed to the Parisian Romani guitarist Django Reinhardt.
Listening fervently to recordings of Reinhardt, Louis Armstrong, Billie Holiday, Fats Waller, and other such great figures of jazz, she began to develop her feel for swing. Soon she was performing alongside mentors and other players of the Austin scene where she lived and performed in the years after high school.
In the summer of 2013 Albanie relocated to New Orleans, Louisiana, where she is currently living and performing with various traditional jazz and swing ensembles. Since the summer of 2015, Albanie has also been doing solo performances featuring her original songs.
http://www.albaniemusic.com/
---
The Nouveau String Band CD Release Party at The Whirlybird

WARNING:  Art, fun, love, happiness, the urge to dance & singalong, clap your hands and snap your fingers, hug and kiss friends – just a few of the things you will have to deal with when you get your copy of The Nouveau String Band's new CD – THE GREAT AMERICAN ROAD TRIP.  The release party is at – yes, to amplify the experience – The Whirlybird – on Friday the 13th of May – you've been warned.
The music by Jimmie, Danny, Lee, Dave and Buck, well, that's what's at the root of all that stuff you got to deal with once you have your copy of The Great American Road Trip.  The CD cover artwork is classic Americana and will be in a museum near you soon – thank you, Erin Broussard.  But, you do not have to go to a museum, you can come to the party and – GET IT ALL!
---
John Doyle & Ashley Davis Live at The Whirlybird, Thursday, May 12th
Dublin-born John Doyle (www.johndoylemusic.com) is universally recognized as a leader of contemporary Celtic and folk guitarists. His early fame came from his work with Solas where he created a style of guitar playing that has since influenced generations of guitarists and received a Grammy nomination in 2010, for his work with fiddler Liz Carroll. Now a staple within the Irish and American folk communities, pairing with such greats as Joan Baez and Mary Chapin Carpenter, you will find Doyle's name listed in the liner notes of who's who in the folk world. His top-shelf playing is matched only by his songwriting and story-telling, all essential aspects of a splendid evening of entertainment. He has 3 solo albums to date that span exceptional writing to retakes on traditional folk pieces from his native land of Ireland.
Ashley Davis (www.daisyrings.com) is a rising star within the same audiences, adding 6 albums to the Celtic canon over the past decade. As creator of beautiful, lush melodies sung with a gorgeous, romantic style, Davis has also frequently teamed with current (Sarah Watkins) and eternal (Paddy Maloney) stars in her popular output. NBC's Today Show described her songs and sound as "new music springing from ancient roots" and was recently named one of the most influential Irish-Americans under the age of 40 for her work within this field.
The Doyle/Davis team is in its third year. Starting with a 2013 collaboration on the lovely classic "Barbara Allen," they have blended both their writing and performing talents on several projects, including a very popular 2015 Christmas album ("The Christmas Sessions.") Together they form one of the most fetching and enjoyable duos in the American Celtic/folk genre, and never fail to deliver a joyful evening of songs, smiles and satisfaction.
---
With roots all over North America, the Malvinas pull together a broad palette of regional colors including: the Blues-tinged grooves of the deep South, the spicy Cajun flavors of Louisiana, the Celtic modes of Eastern Canada and the libertarian troubadour tradition of the Lone Star State. In it for the long haul, their tight harmonies and quirky instrumentation create a high energy sound that never forgets that to make great music, you start with a great song.
The Whirlybird is not just another venue for great music and great fun.  It is an artistic expression of the creative human heart over-flowing with fun and goodwill.  And, it is where, according to Nashville recording artist, Fawn Larson, in her song about growing up on the cultural gumbo dished out at The Whirlybird, you "enter a stranger, and leave as a friend."
If you missed The Malvinas at The Whirlybird, when "The Bird" was out at Christy and Jim's camp, well, as they say at The Whirlybird, "Oh, you weren't there?  You didn't miss a thing."  We highly recommend that you do not miss this event.
---
Friday October 23rd, 2015
Erynn Marshall and Carl Jones (Kelli Jones-Savoy's dad 🙂 are old-time musicians and inspired tunesmiths who live in Galax, Virginia. They are married – in life and music. Southern song-duets and powerful fiddle, guitar, mandolin, banjo tunes comprise their diverse sets. They play with ease, spontaneity and vitality. While rooted in the traditional sounds of older players, this duo stays true to their own muse by composing new, tradition-rooted music. Carl and Erynn's original tunes and songs are played by many musicians play around the world and Carl's song, Last Time on the Road was featured on the grammy-award winning album "Unleashed" by the Nashville Bluegrass Band. Instrumentally, Marshall and Jones have won many awards for their playing including Erynn's 1st place fiddle win at Clifftop and Carl's 3rd place fingerpicking-guitar win at Winfield – both premier festivals in the United States. In the last year Marshall and Jones performed in 25 states, Canada, England, Wales, Ireland and Scotland. In 2015 they released a duet CD called Sweet memories… never leave. For more information on these traditional artists please visit www.dittyville.com
Video Links:
http://tinyurl.com/pkloqto
Erynn and Carl play Maple on the Hill and the Lohman Waltz at a house concert in Colorado.
https://www.youtube.com/watch?v=6AdSySvF2Lo
Erynn, Carl and friends play Brushy Fork of John's Creek in the Clifftop band finals
http://tinyurl.com/odws62x
Erynn is interviewed by Virginia Voices at the Galax Old Fiddlers Convention
---
Revelers Sendoff to The Grammies
  Black Pot in The New York Times: Click Here
---
Honky Tonk'n At It's Best with The Get Rights